Happy Top Ten Tuesday over at
That Artsy Reader Girl!
Top Ten Five Books On My Spring TBR
It doesn't feel like spring, since it's sleeting and icing and hailing today, but I'm enjoying my most recent library finds with my extra time off today, so I can't complain!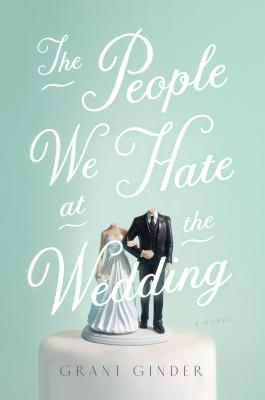 1. The People We Hate at the Wedding by Grant Ginder
I remember starting this in a bookstore, and I found it again at the library, so I checked it out. So far, it reminds me a lot of
The Nest,
except less poetic and fewer, less compelling characters. Also, although it's also a dysfunctional family drama centered on siblings, it's building up to a wedding, and I've been obsessed with stories about weddings since I got married last year.
2. Parable of the Talents by Octavia Butler
I read and loved
Parable of the Sower
a while ago, so when I saw this at the library, I thought, maybe it's time. I've been putting it off both because there is a dwindling amount of Butler's oeuvre left for me to read (sad face) and because I know it will be an emotionally tough read like the one before it. This dystopia hits too close to home, especially these days.
3. Sisters of the Revolution: A Feminist Speculative Fiction Anthology, edited by Ann and Jeff VanderMeer
Speaking of Butler, browsing through one of her stories made me check out this book, but there's also Joanna Russ, Ursula K. Le Guin, Nnedi Okorafor, and more. It's like a scifi sampler!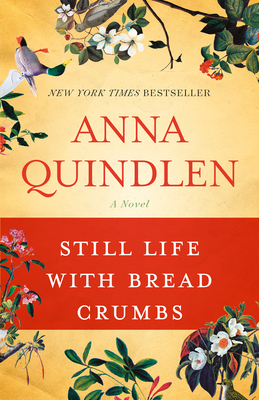 4. Still Life with Bread Crumbs by Anna Quindlen
I checked this audiobook out of the library since I loved Quindlen's
Every Last One.
So far, I'm not loving this one as much, but there are hints of an intriguing mystery to come, so I'm waiting for the payoff.
5. Wednesday the Rabbi Got Wet by Harry Kemelman
The Rabbi Small series keeps getting better and better. I found
Friday the Rabbi Slept Late
at a Bookcrossing booth, and the novelty of a crime-solving rabbi plus the background of 1960s synagogue politics kept me intrigued. I bought the rest of the books on eBay, and I've been working my way through. The last book,
Tuesday the Rabbi Saw Red,
was my favorite so far because Rabbi Small wrangles with disaffected activist Jewish students at a local Boston college (which is totally a possible stand-in for my alma mater). Rabbi Small's Talmudic teachings jibe with my understandings of Conservative Judaism, but it's nice to have Kemelman's clear and insightful explanations. I've never seen this part of my life (and my parents'/grandparents' lives) in fiction like this before. It's invigorating, even when my inner activist Jewish student disagrees with the books' awkward though genuine intersections with feminism and racism.