Happy Top Ten Tuesday over at
That Artsy Reader Girl
!
Top Ten Books That Taught Me About Love
Books taught me a lot about love. As Cat Valente wrote "It is well known that reading quickens the growth of a heart like nothing else."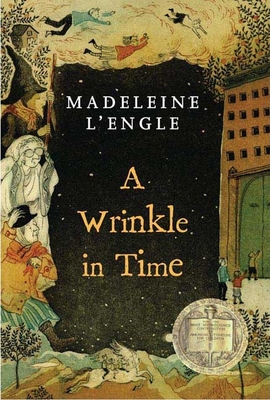 1. A Wrinkle in Time by Madeleine L'Engle
What saves Meg in
A Wrinkle in Time
is her love, and the love of those around her. Meg's love for her father starts her on a journey across the universe to save him. Mrs. Whatsit's and Mrs. Which and Mrs. Who's love for Meg helps her find her strength. Meg's love for Charles Wallace saves him from IT, in a scene that I replayed over and over in my head (
What have I got that IT hasn't got? Love!...She couldn't love IT, but she could love her brother
).
2. A Swiftly Tilting Planet by Madeleine L'Engle
Similarly,
A Swiftly Tilting Planet
features Meg's love for Charles Wallace, and her mother-in-law, Mrs. O'Keefe's, love for her brother, and Mrs. O'Keefe's sacrifice for those she loves.
3. The Hunger Games by Suzanne Collins
Katniss' love for her sister incites the whole trilogy, in fact, the whole revolution. And the love between Katniss and Peeta develops beautifully and achingly authentically. They are thrust together in order to survive, but the sacrifices they make for each other throughout the trilogy demonstrate a love deep enough to inspire a nation.
4. Persuasion by Jane Austen
Anne's love for Lady Russell is the cause of her predicament; because she allows her friend to persuade her, she gives up Frederick Wentworth, who leaves in search of his fortune. And, yet, the love they find later is all the more mature, because they have learned how much they truly loved in each others' absence.
Persuasion
is the positive embodiment of that old adage: "If you love someone, let them go. If they return, they're yours forever; if not, they never were."
5. Stargirl by Jerry Spinelli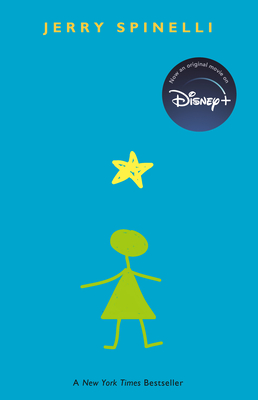 I loved Stargirl. I loved that she was whoever she wanted, did whatever she wanted, designed her room and led her life in ways that pleased her. I loved that she tried to make other people feel loved, the way she takes pictures of her neighbor's kids to send them a scrapbook in the future. I didn't think Leo deserved her, but I love that she loved him all the same, and how she found the strength to love no matter how people at school treated her. And I also learned, from this book, that love can be a moment in time, and it's no less worth it because of that.
6. Anne of Green Gables by L.M. Montgomery
It's not what you're thinking--I'm not the hugest fan of how Anne and Gilbert's relationship develops (although I AM a big fan of their marriage as depicted in the later Anne books), but no. I'm talking about Matthew's love for an orphan girl who accidentally shows up at the train station...and an orphan girl who gives so much love to everyone around her. Anne teaches Marilla, Diana, Rachel Lynch, and more, a thing or two about love.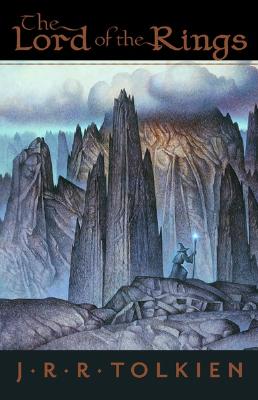 7. The Lord of the Rings
It's no secret to most people that know me that Samwise Gamgee is my absolute favorite character from LOTR. The biggest reason that I love Sam? His love for Frodo. Sam's love and devotion to Frodo is the literal and emotional core of the trilogy. If Sam hadn't protected and been able to give up the ring, if Sam hadn't carried Frodo to Mount Doom, not to mention all the times he supported Frodo from the very beginning, Middle Earth would have been lost. The world was saved because of love.
8. A Tangled Web by L.M. Montgomery
This book is indeed a tangled web, with plenty of love to go around, but the love story that always stands out to me is the one between Margaret, an older spinster, and Brian, an orphan boy begrudged some space in his uncle's barn. Margaret is also living off family for most of the book; allowed a space in her brother's home as long as she does chores and cares for his children. But at the end of the book, she comes into some money, which she intends to use to buy a home and adopt a baby. However, she encounters Brian at a family gathering, and there's a moment where "her dream of a baby vanished forever," and she asks Brian to come live with her. These two lonely people coming together warms my heart, especially the fact that they are able to love each other despite how others have treated them.
9. The Adventures of Huckleberry Finn by Mark Twain
Jim's love for Huck, and eventually, Huck's love for Jim, is the most beautiful and radical part of the book. Jim loves and cares for Huck more than anyone ever has, and Huck's returning that love makes him an outcast to himself, to others in the book, and probably to people reading it at the time. But he makes the choice to love anyway, and to act on that love, even if it's "wrong," a beautiful lesson and clever trick from the master.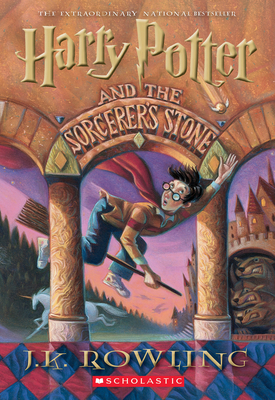 10. Harry Potter by J.K. Rowling
The books that taught a generation that love is the magic that saves your life. There's
research
that reading Harry Potter makes children more empathetic. There is an intense bond of love between Harry, Ron, and Hermione that is the ultimate in #friendgoals. These friends don't hesitate to come to each others' aid, or tell each other what they really think (which, yes, sometimes results in weeks/months of sulkiness but they always find their way back). I'm also inspired by Hagrid's love and care for Harry, and Dumbledore's more aloof affection is still based in strong love, and even Snape's twisted love for Lily does some good in the end. It's Wormtail's belated love for his friends, and the love the Malfoys have for their son, that saves Harry, and Voldemort's inability to understand love that betrays him in the end. Love is not the ultimate good; after all, it's Merope's unrequited love for Tom Riddle Sr. that brings us Voldemort, and Ginny's unrequited love for Harry that brings us Tom Riddle Jr. in the diary, but consensual love, love that is built and earned, is a magic that not only saves their lives, but makes them worth living.