I'm trying out monthly goal posts; we'll see how these go. I'm more into wrap-up posts, but it might be fun to compare monthly goals and wrap-ups. Or not. We'll see.
Books I Want to Read This Month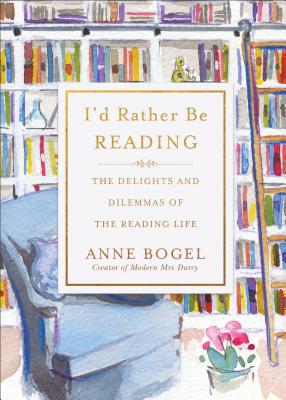 1. I'd Rather Be Reading by Anne Bogel (aka
Modern Mrs. Darcy
).
I preordered the e-book, which came out yesterday, along with my free audio copy, which I'm looking forward to!
2. P.S. I Still Love You by Jenny Han
I haven't managed to get my hands on a copy yet (my local Barnes & Noble is out!), but I really want to finish the series!
3. The Other Alcott by Elise Hooper
I've always been interested in May Alcott, and the relationship between Louisa and May, so I'm looking forward to this novel. Just checked the audiobook out of the library.
Other Goals This Month
1. Relax and enjoy Rosh Hashanah at my new synagogue, maybe do some baking, like Smitten Kitchen's
apple cake.
2. Go to the
Baltimore Book Festival.
If I don't post again before Rosh Hashanah, have a sweet New Year!