Happy Top Ten Tuesday over at
That Artsy Reader Girl
!
I prefer last week's topic, so I'll do that one since I missed it. I'm taking "rainy day reads" to mean a number of things, namely a combination of books in which rainy weather features and yet a cozy and comfortable atmosphere ultimately prevails.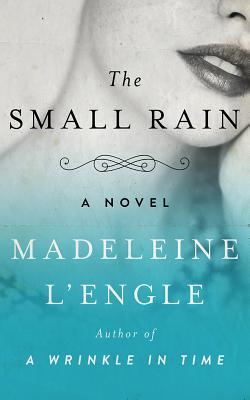 1. The Small Rain by Madeleine L'Engle
Besides an apropos title,
The Small Rain
has the melancholy but ultimately cozy atmosphere to match.
2. His Majesty's Dragon by Naomi Novik
Enthralling enough to take your attention off the rain, plus it's the first in a nine-book series.
3. Pride and Prejudice by Jane Austen
The quintessential cozy read, and I always think about that scene where Elizabeth walks through all the rain and mud just to get to Jane. That's sisterly devotion!
4. The Voyage of the Dawn Treader by C.S. Lewis
The Narnia Chronicles are definitely a comfort read for me and many others, and this one involves plenty of getting wet.
5. The Fellowship of the Ring by J.R.R. Tolkien
Of course, my ultimate comfort read, and plenty of journeying, though I don't specifically remember any rain.
6. Harry Potter and the Sorcerer's Stone by J.K. Rowling
Comfort read and start of a series.
7. The Girl Who Circumnavigated Fairyland in a Ship of Her Own Making by Catherynne Valente
Another engaging fantasy read.
8. A Ring of Endless Light by Madeleine L'Engle
Another from L'Engle with that melancholy mood, but his one transcends the weather.
9. The Wizard of Oz by L. Frank Baum
A book that begins with a storm and doesn't stop there!
10. The Name of the Wind by Patrick Rothfuss
Weather in the title and an atmosphere to match.