Happy Top Ten Tuesday over at
That Artsy Reader Girl!
Holiday-themed books aren't a tradition in Judaism the way they have become in American Christianity, and they're far from a cultural phenomenon. Furthermore, December is definitely not my holiday season. Yes, we have the minor festival of Hanukkah, but if we're really talking about a season, that would have been back in September-October with the High Holidays, Sukkot etc. That said, with a bit of digging, I managed to find some Hanukkah and other Jewish holiday books! I'm excited because I've never seen those books before and I've certainly never read any (re: not a Jewish phenomenon). However, here are some of the awesome books I found for all of my fellow Jews who are hunkering down amid this month of Christian festivities in the States.
Jewish Holiday Books and Stories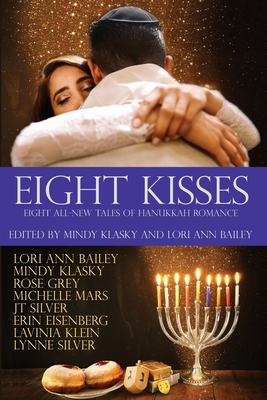 Hanukkah Romances (I haven't read any of these, but I'm glad they exist)
1.
Eight Kisses: Eight All-New Tales of Holiday Romance by Mindy Klasky
2.
"Eight Tiny Flames" by Crista McHugh
in
A Very Scandalous Holiday: Anthology
3.
Hearts of Hanukkah by Eve Paludan
4.
Lighting the Flames: A Hanukkah Story
by Sarah Wendell
5. A Whole Latke Love: A Hanukkah Short Story by Jodi Payne
Jewish Holiday Kids' Books
6.
Hershel and the Hanukkah Goblins
(this is an old favorite picture book of mine)
7. The Mitzvah Gang and the Extraordinary Sukkah by Sarah Mazor (Jewish kids' book I found online)
8.
Dreidels on the Brain
by Joel Ben Izzy (a middle grade Hanukkah book)
9.
Lights Out Shabbat
by Sarene Shulimson
A Book I Should Probably Read
10.
A Kosher Christmas: Tis the Season to Be Jewish
by Joshua Eli Plaut